Hi everyone, if you are doing a search for getting information about Authorization letter then your search ends here. Today in this article I will discuss all parameters of these letters. So, you do not need to move anywhere else now. You are the right place. Here, you will get to know about all the desired information regarding letter of authorization. Like when is this letter written, how you can write this letter, what is the format of this letter, examples, and types, etc? So, here we start with our topic "Authorization letter". A letter can be written for personal as well as for professional purpose. The major purposes for which these lettters are written is for corporate purposes, like banking transactions, representing a person, calculation of GST, etc.
What is Letter of Authorization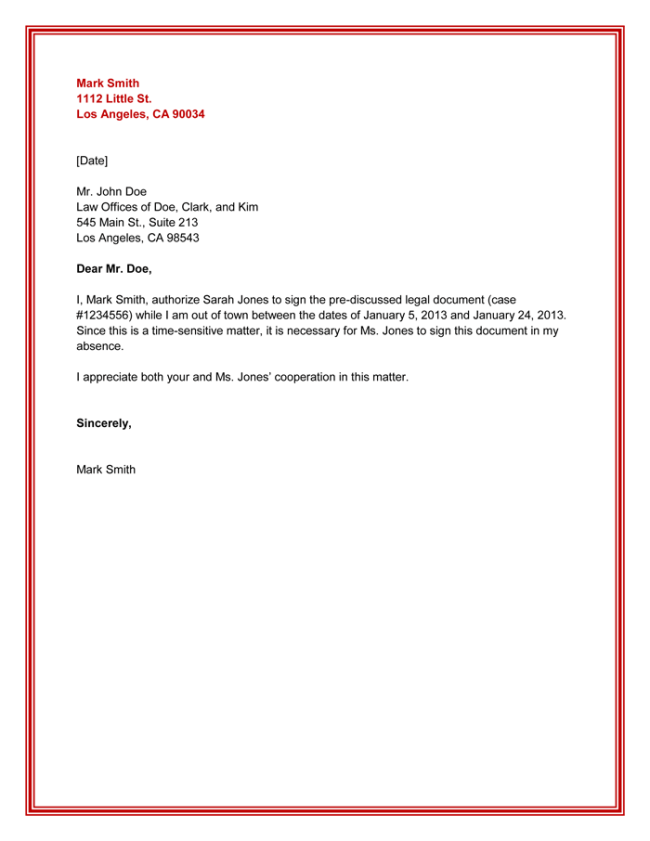 A letter of authorization is a kind of confirmation letter which is used to describe the authority, ability, rank of the particular person. And this letter is basically bond with a legal contract which specifies the sum of duties, responsibilities, and power of the person. This kind of letter is used to grant responsibilities to the trustable person. Now, these responsibilities can be legal, health/medical, business or can be personal also. One important thing is this letter consists of a certain time period. So, while writing this letter you need to mention the time-frame also.
How to Write an Authorization Letter
Now, move to the next important section that is how to write this letter. As I mentioned above, this letter used to grant responsibilities and duties assigned to the trustable person in terms of legal, medical, business or personal. So, you need to mention the addressee's legal name and can also be stuck towards the legal terms so that it can be verified easily.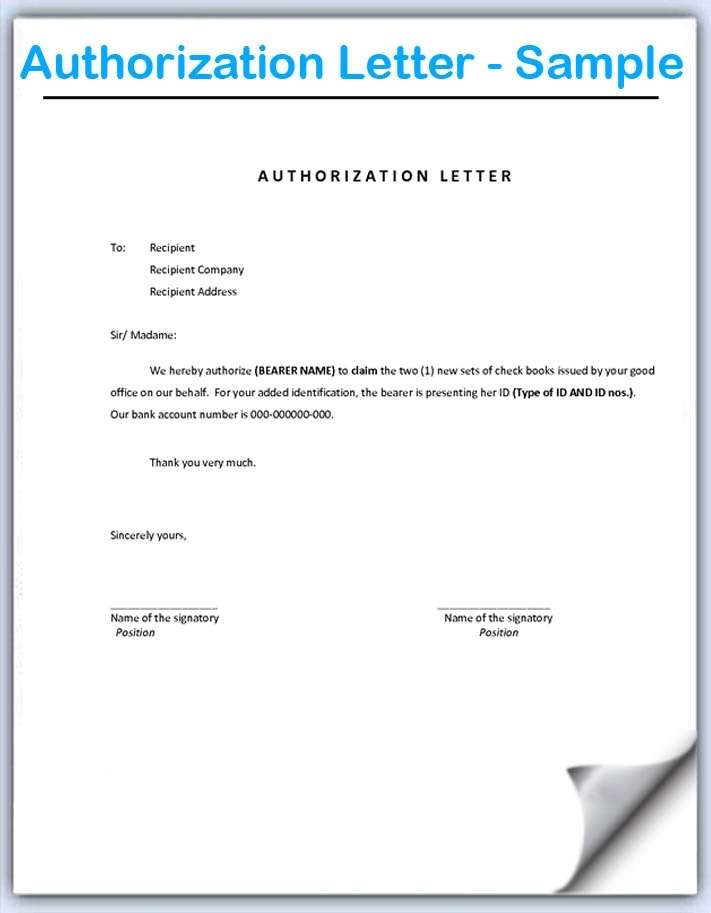 You can write this letter in simple formal language. But the letter should sound serious in nature also. And this letter is used to give particular authority to the specified person so; you should need to give full attention to the writing content of the letter.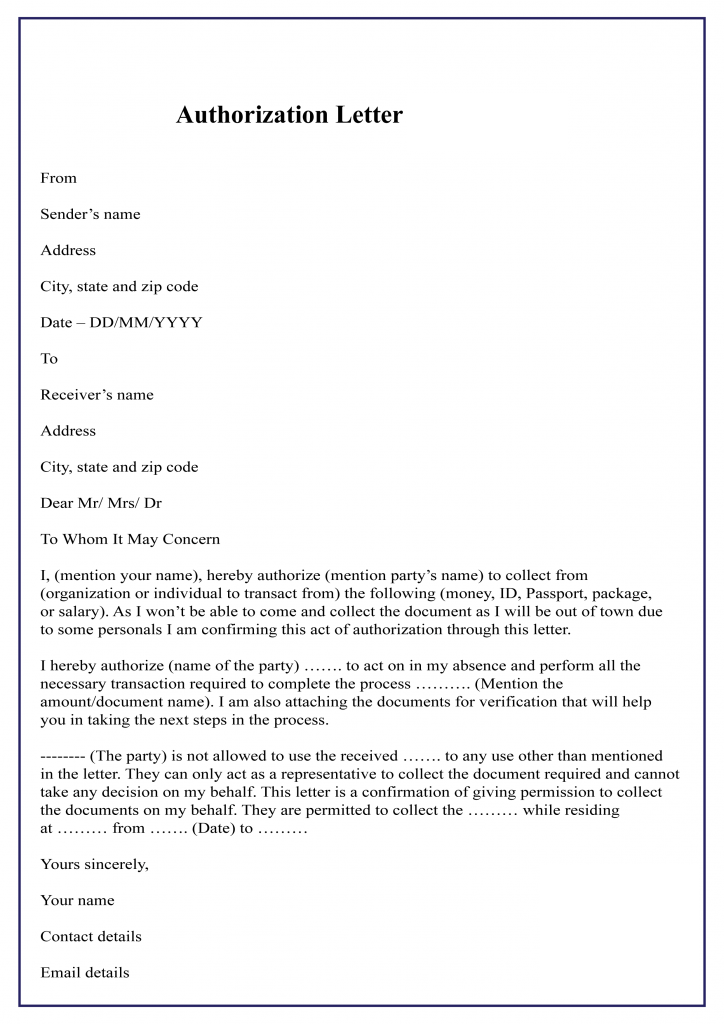 Authorization Letter Format
Like other documents and letters, this letter is also written in a specific format. You can't write anything in a random way in this letter. This letter needs to be written in a structured, organized manner. There is a proper format to write this letter. The format can vary from purpose to purpose. But important things remain the same.  Here, I am listing some points you need to mention in the letter: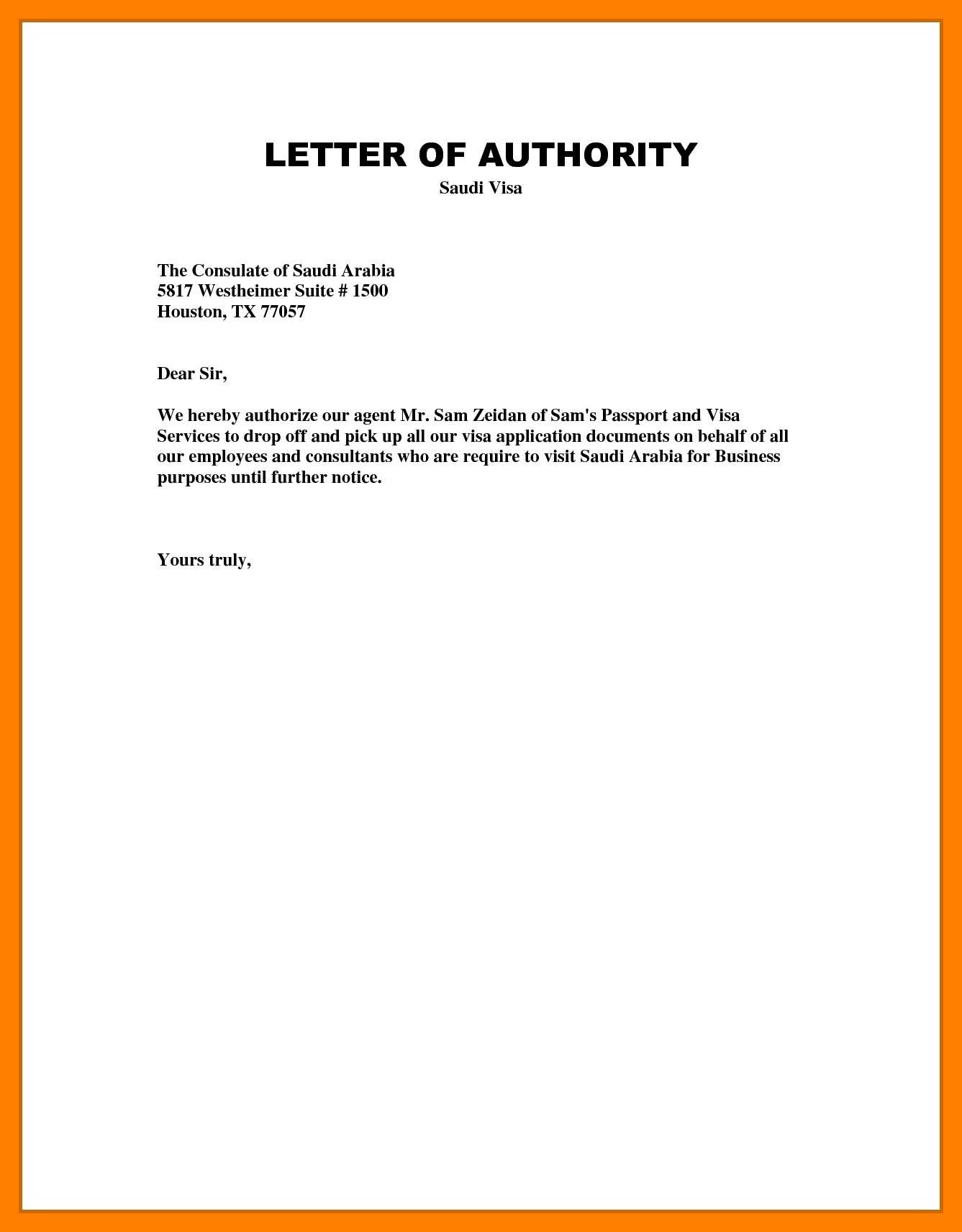 The letter consists of the name and contact of Addressee.
After that recipient details.
The subject of the letter of the authority letter
Description of the letter. The letter should also mention the time-frame assigned to the recipient.
Then at the end conclusion part.
Sample Authorization Letter Template
After knowing about the letter of authorization, there remains a little bit confused about how to write this letter. These templates help to get us to know about the layout or image of the letter. Here, I will provide you the sample templates of this letter. So, that you can have a look and it will become easy for you to write the letter in a proper manner.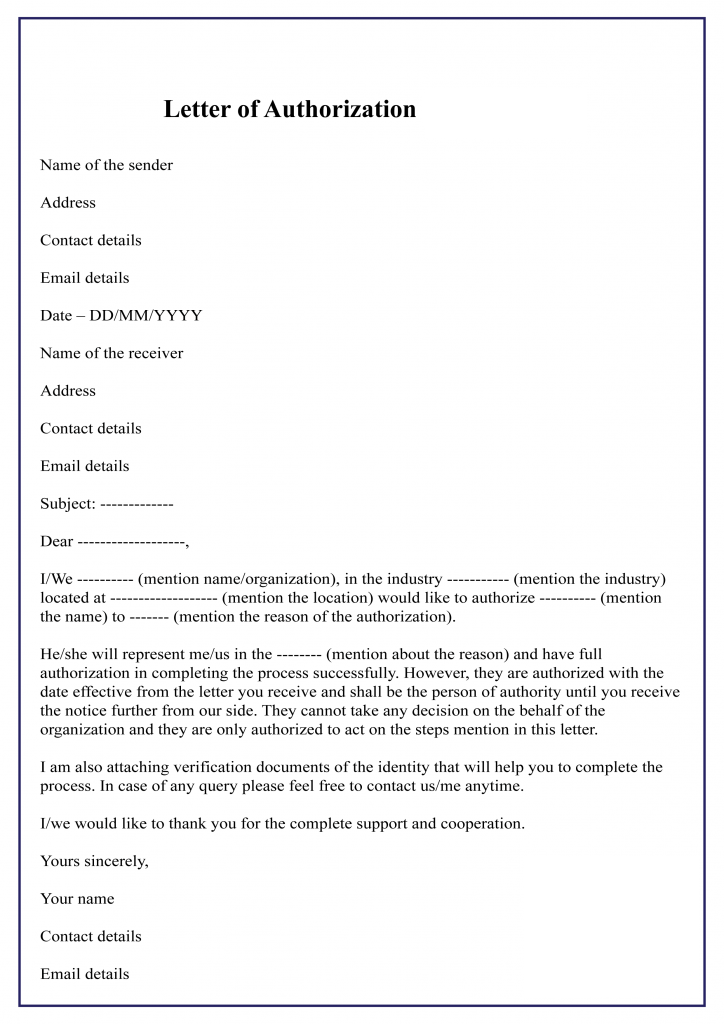 A letter is a document written where one party grants permission to another party to perform some kind of action on behalf of the first party is called a letter of authorization.
Anita Singh
25, Sushil Nagar, Near Bhagat Ki Kothi
Jodhpur(Rajasthan),342001
Date-13/6/19
Shubham
Agra Road, Shanti Puram Colony
Aligarh(U.P.)202001
Dear Mr. Shubham
To Whom It May Concern
I, Anita Singh, hereby authorize Archana Singh to obtain from Capgemini the following (money, ID, Passport, package, or salary). I will not be able to represent myself as I am out of town and I will not be able to meet the deadline.
Archana Singh has authorized a person who will proceed on my behalf and perform all the necessary transactions required to complete the process.She shall be presenting her Identification card or passport for verification. I also permit her to receive the documents. I understand that she shall not be responsible for any loss of documents or delays incurred during the processing procedure and delivery.
Archana is not allowed to use the received letter for any other purpose not mentioned in the letter and she should not also be allowed to make any other decisions on my behalf without written consent from the (organization or individual to transact from). She is permitted to collect the documents while residing at Capgemini from 13/6/2019 (Date) to 16/6/2019. Please accept my letter of authorization as a confirmation that I grant permission to Archana Singh to claim my documents from Mr.Shubham Singh.
Sincerely,
Anita Singh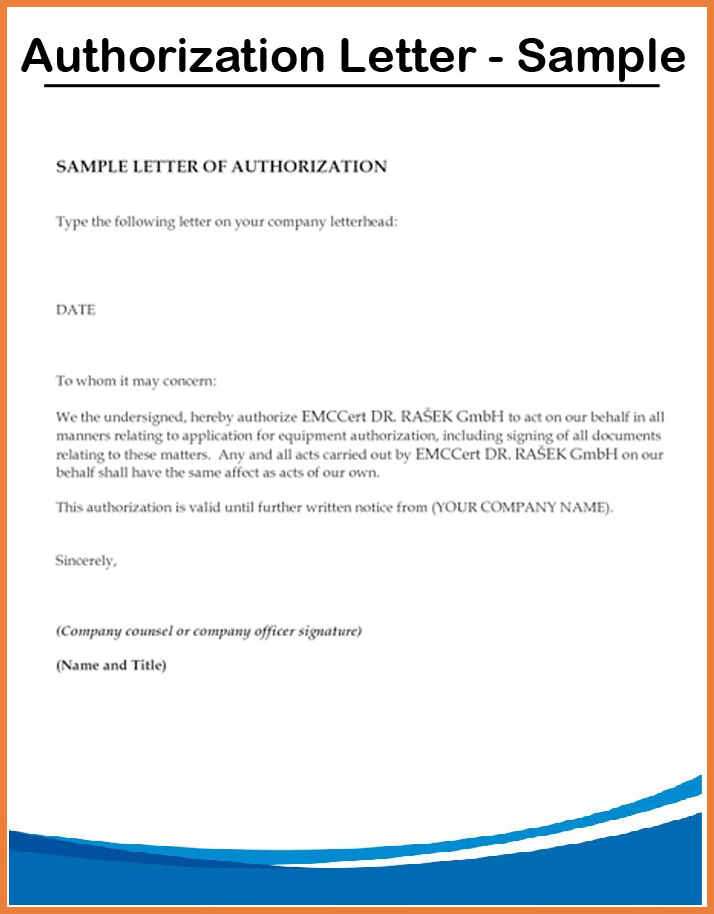 How to Make Authorization Letter
Creating this letter is not a difficult task. You need to be aware of the terms and facts you are mentioning in the letter. The letter you are going to make should be informal language so that can easily be understood by everyone. For the legal facts, you can take the help of someone who is expert or aware of legal terms.  You just need to follow the format rules and need to write the content in a proper, clean and understandable manner so that the person who gets these authorities can understand all the terms properly.
Example of Authorization Letter
Examples help us to understand things properly. So, here I will provide you the examples of each sub-category which I'm going to discuss in this article. Here, I am providing yo the sample or general example for the letter of authorization so that you can understand the format of the letter.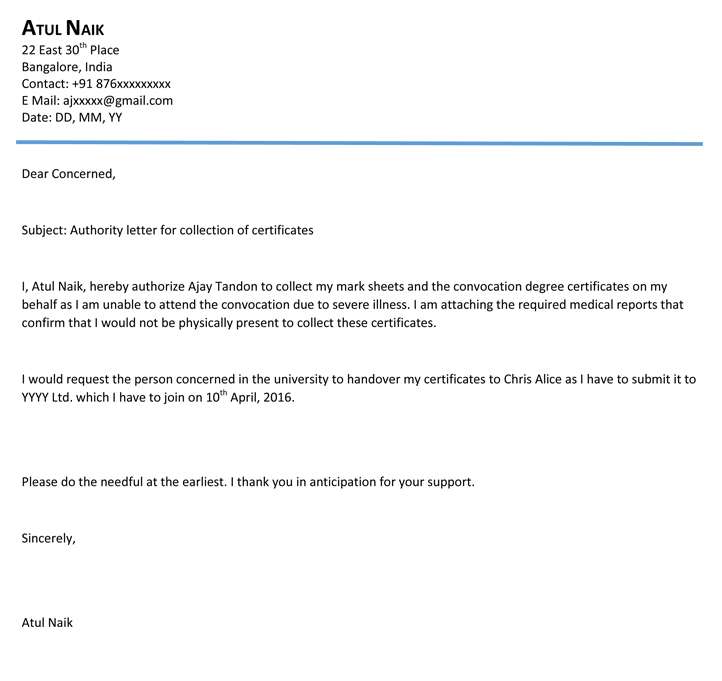 Authorization Letter Sample to Act on Behalf
In the letter categories here, comes the letter of authorization to act on behalf. When in this letter you authorize someone to act on behalf to you is comes under this category. That means when you gave your responsibilities to someone else. Sometimes because of professional or personal issues, you will not be able to continue with your authority or responsibilities then you can assign your authorities to the other person by mentioning that person name in this letter. Here, I will provide you the sample of this letter to act on behalf of. Have a look at this for a better understanding.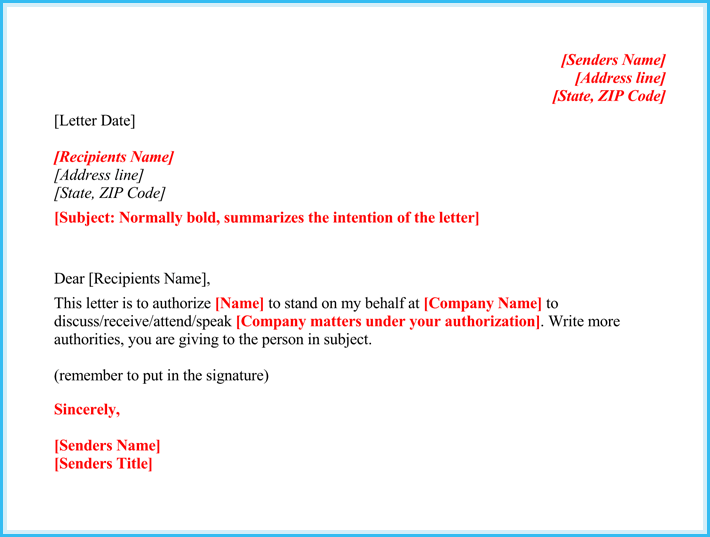 Letter of the Authorization Form
Letter of authorization form is used when you assign duties or responsibilities on the basis of legal terms for social and professional aspect. It consists of the line "to whomsoever it may concern". It describes all the transfer of duties and authorities to the person.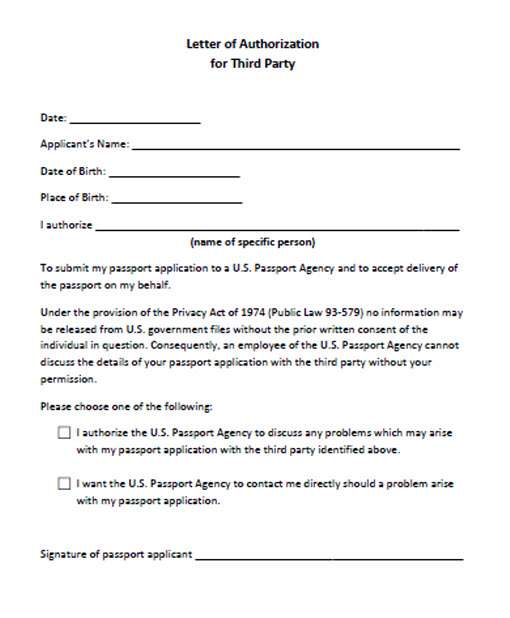 Medical Authorization Letter
The next category I going to discuss here is the Medical authority letter In this medical letter, we give medical authority to someone else. Like, if you are taking care of your special one's or beloved one's like grandmother, mother, father or kid. And they need medication on the regular basis but now you are not able to continue with.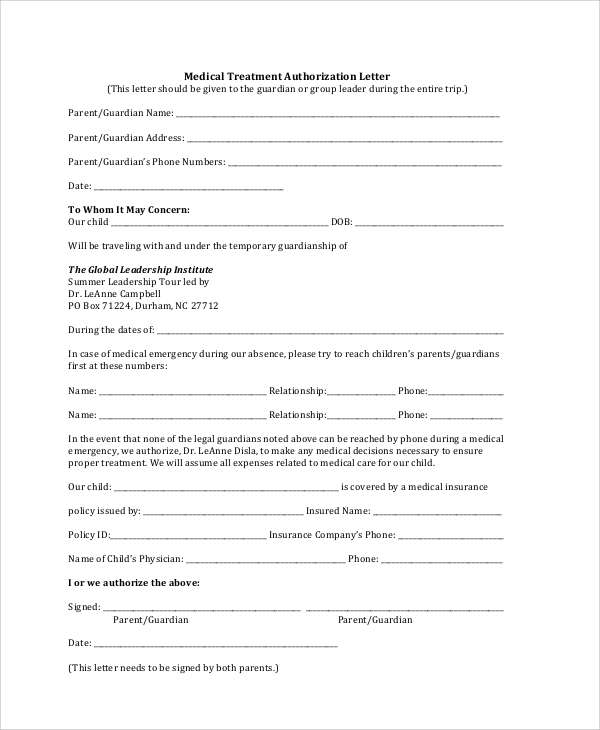 Then you need to assign your responsibility to some another person. For this purpose, the letter you will prefer is medical authority letter In this, you do not require to write down whole the information. Just try to be formal, official and give your identification in the letter, and describe the responsibility to another person in a very polite way. And do not forget to write down necessary information like doctors contact details and descriptions in the letter so that the person can easily handle out your responsibilities.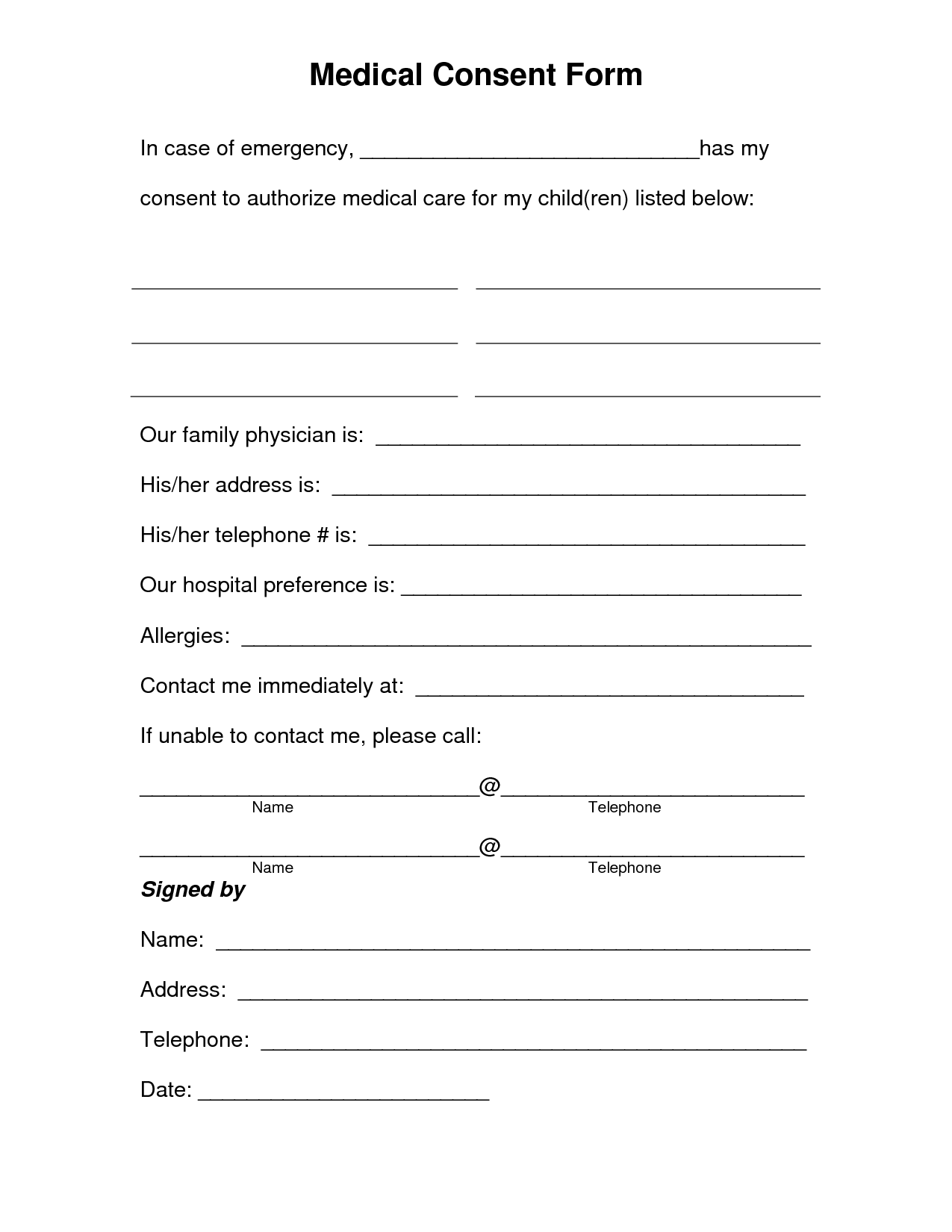 Authorization Letter to Pick up Passport
Suppose you need your passport on urgent basis but you are not present at the moment to pick your passport form the office. Then you need to ask someone to carry your passport. But here the authorities of the passport agency will not provide a passport to anyone randomly they need proper proof to handle out the passport to another person. So, for this purpose, you need to write a letter of authorization to pick up the passport. In this letter need to mention your reason not to able to pick passport and the assigned person identity and relation with you and he/she is the trustable one so that they can provide your passport to that person.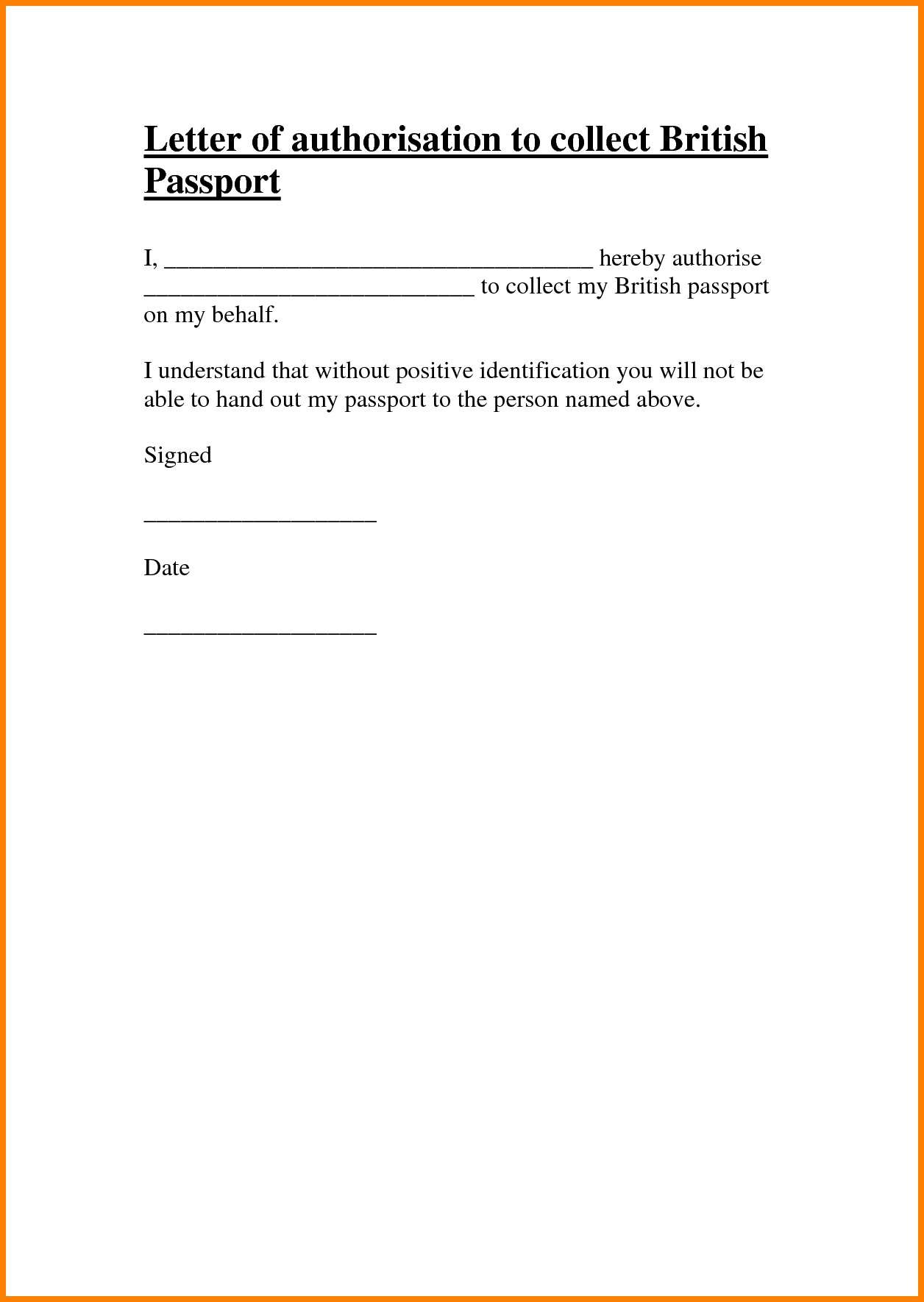 Sample Letter of Authorization to Represent
Now, here comes the next section, When we are writing a Letter of authorization we are representing someone for the particular authority. You can consider it as a case of power of attorney also. Where, you gave particular power regarding finance, business and personal decisions to someone whom you can trust. Here, I am going to provide you this letter of AUTHORIZATION to represent, this can give a clear vision to you regarding this term.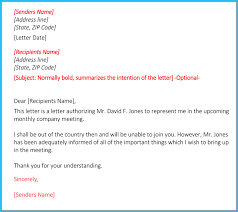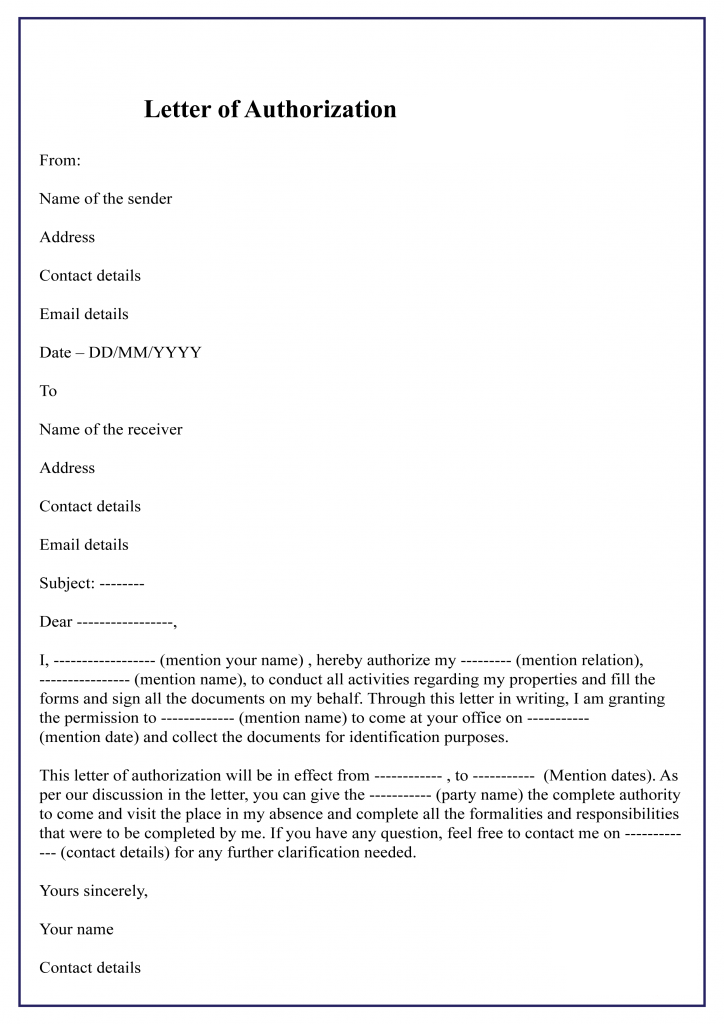 Power of Attorney Letter Sample Authorization
In case of a power of attorney you provide you're financial, banking, business or any other kind of responsibilities to the other person. Here, the power of attorney can also be for the caretaking of child until he/she gets 18 years old or because of health issues you are not able to make profitable decisions for your business then you need to assign someone as your alternative. So, in all these scenarios you need to write the power of attorney which describes all these facts along with the legal terms or conditions so, that if the person will not be able to handle out responsibilities properly so that he/she cannot be able to continue with the rights further. Or power of attorney can be assigned for some time period limit also. So, in that case you need to write down the time-period for the power of attorney also.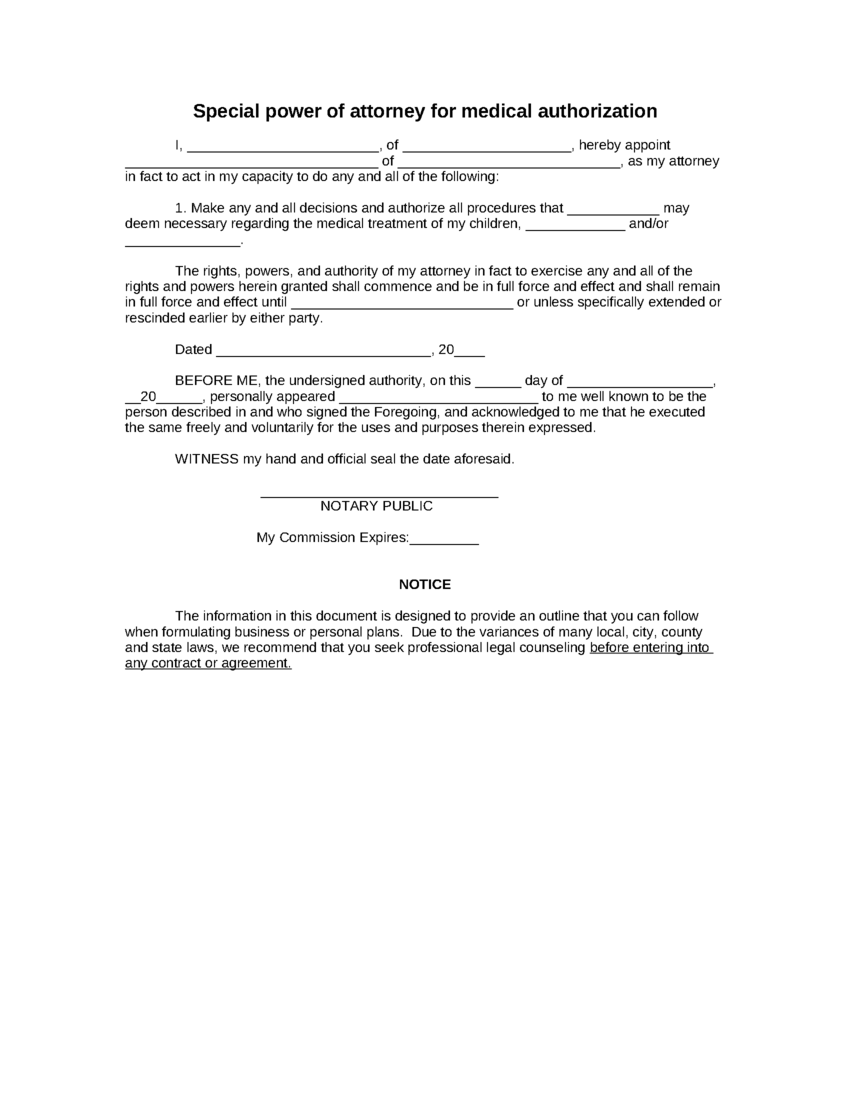 Sample Insurance Appeal Letter for no Authorization
Insurance appeal letter for no authorization is used for the denial of claims. Like for example the person is suffering from serious health issues and is admitted to the emergency ward. Then they need money for the treatment in that case you can appeal for the denial of claims and provide you with the money so that can be used for the treatment of the person. Here, I will provide you the sample of the insurance appeal for no authorization so, that after reading the sample you will get to know about this letter format and what needs to be described in this letter.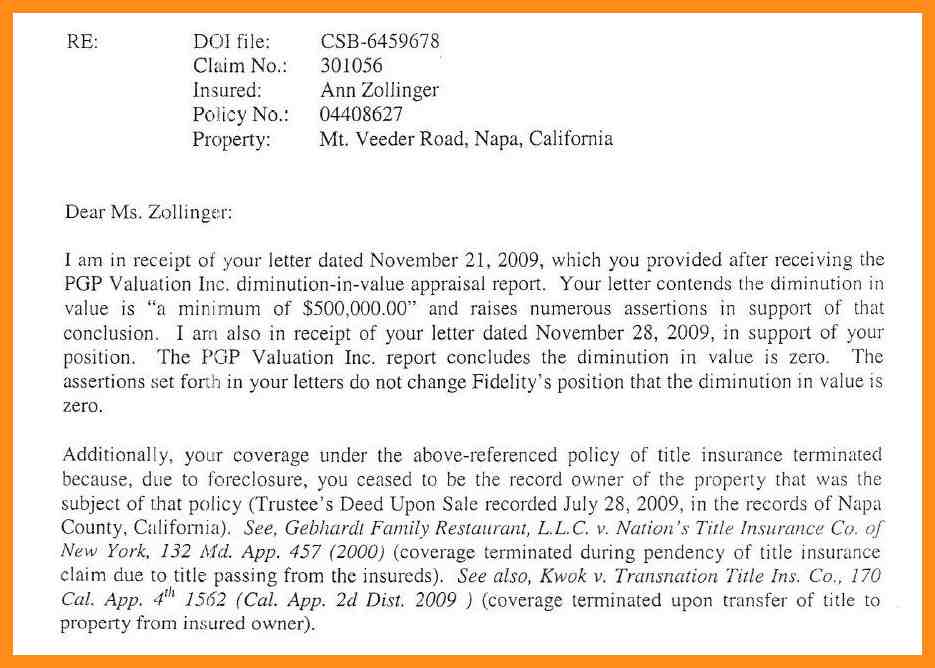 Authorization Letter for Minor to Travel Without Parents
Suppose you are a part of a travel trip in which it is mandatory to come along with parents but you cannot come along with your parents because of some issues. But you want to go the trip in that case your parents need to take permission to come to the travel trip without them. So, you need to write the Authorization for minor to travel without parents. You can mention the reason why you can't come along with your child so that the letter gets permitted easily. Here, I will also provide you the sample which can help you in writing such kind of letters. This letter is written on behalf of parents so that their child can travel alone to the higher authority of the organization.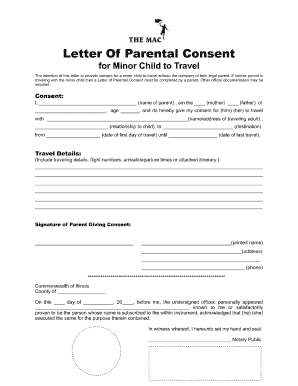 Authorization Letter Sample to Process Documents
You want to process your documents early but here, it is taking a lot of time. So, in that case, you are suggested to take the permission of higher authority for this. So, you can go for higher authority with the request to generate the letter of authorization to process documents. And your work can be done in a fast manner. You can write down the reason for processing the documents soon.
Bank Authorization Letter
You want to make transactions from your bank account like in case of a power of attorney the third person will access your bank services in that case you need to take permission from the bank. You need to write down the letter to the bank so that the bank allows you to get access to bank services and can perform transactions from your bank account.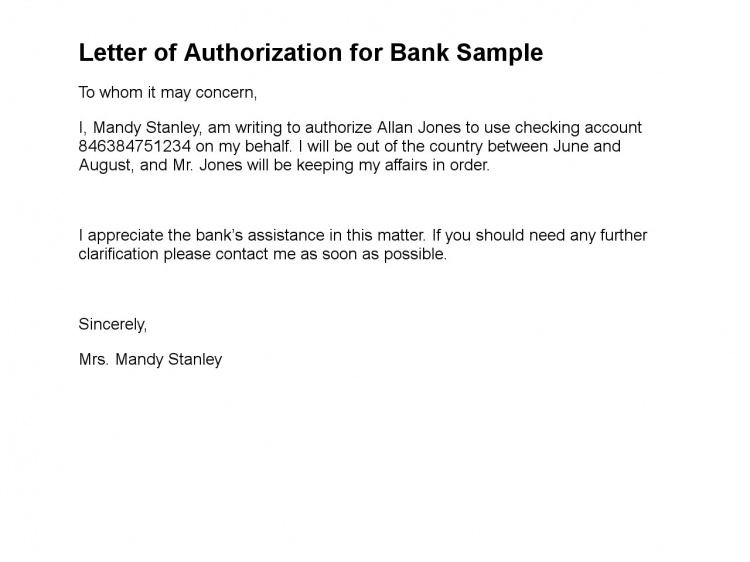 Letter of Authorization For the Child to Travel
Suppose your child lives in boarding school or hostel and he/she wants to come back home or go some other place for some urgent work or holiday purpose. Then the wardens will not allow the child to travel alone. In this case, the kids need your help. You can write the letter that the child is able to travel and request the higher authority to give permission to the kid.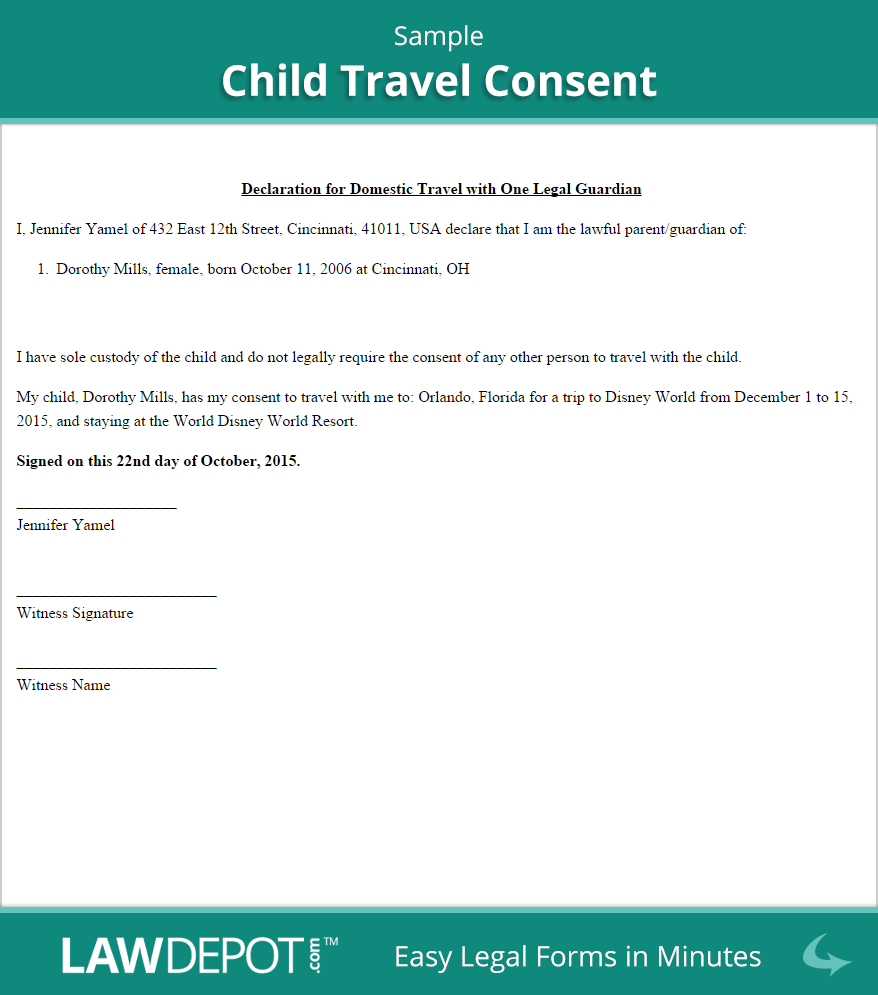 Agent Letter of Authorization
Agent Letter of authorization comes in the category of power of attorney. In which the agent is the person who will get all the authorities or power. Or the agent can be the customer who is getting in touch with some contract or deal. Then the agent needs to perform signature on the legal documents or letter. These documents are agent authorization template. Here, I am providing you the sample below for this.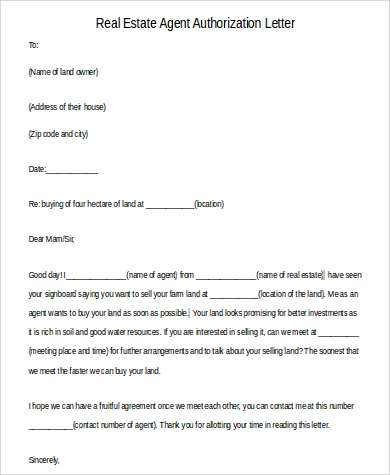 Signature Letter of Authorization
This kind of letter is used in a formal way when you assign someone as the signature authority when you are not available. Take the example of the school, colleges or organizations there is always a vice president or principle who perform sign task when the president or principle is not available and you want the signature of the principle. Now, vice principle signatures are also valid in this case. This happens because the vice principal has the authority to do signature when a principle is not available. Hope this Example clarifies you about this kind of letter.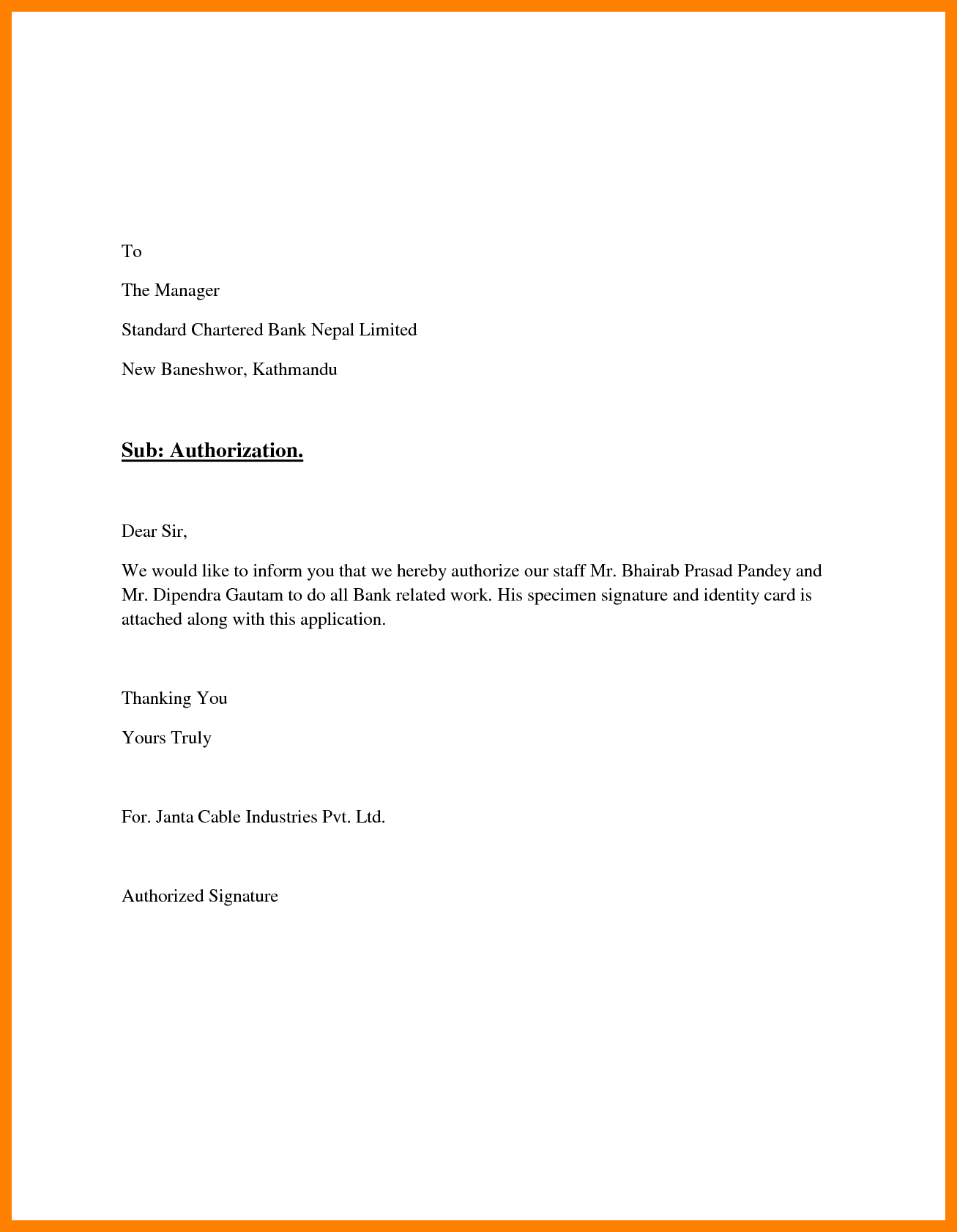 Letter of Authorization to get Documents
You want to get your documents back from the school, college, and firm, etc. Then most of the times they ask you to write down the letter that you want all the documents back along with the higher authority signatures and your identity proof as well. So, this kind of scenario held in the category of letter of authority to get documents. Here, is the sample authorization for this in the below.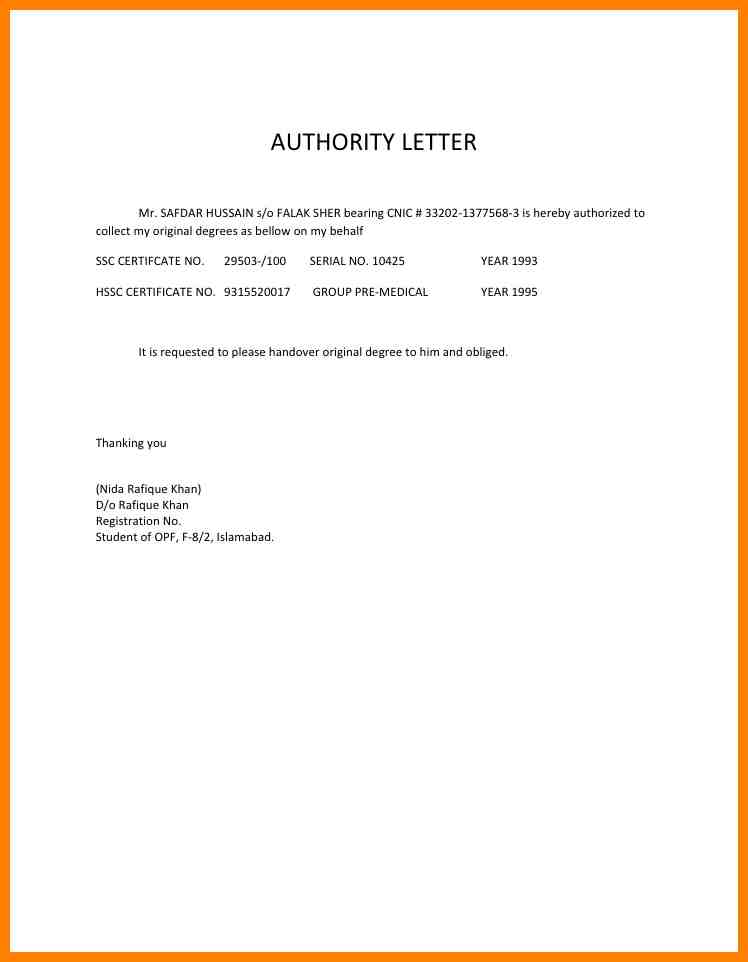 Credit Card Letter of Auhtorization
If someone is assessing your credit card then he/she needs to have credit payment verification proof. Like the photocopy of both the sides of the credit card. Passport copy of the credit holder as well. And along with these he/she also needs to have an aithority letter in which it is mentioned that the particular person can use your credit card. Here, from the sample, you will get to understand more about this letter.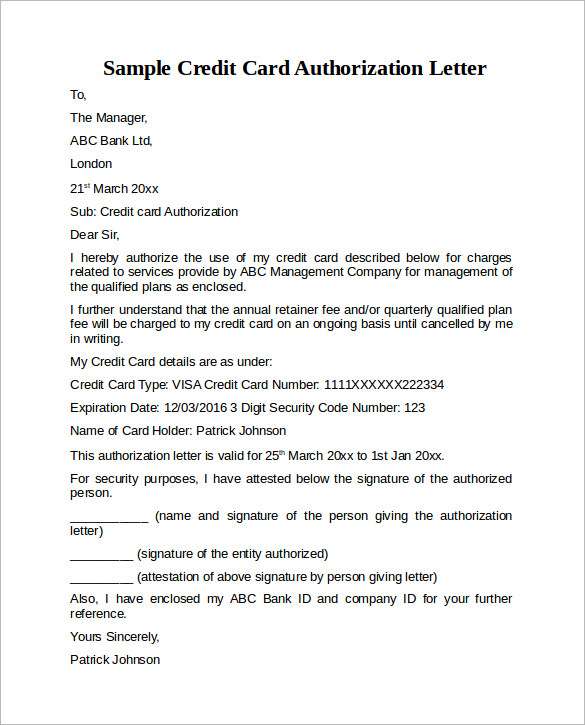 Notarized Letter of authorization
If there comes the topic of notary then it clearly deals with the legal terms and authorities. This notarized letter is mostly used for business activities but can also be used for personal purposes also. And whenever you stuck into trouble you can take help of this letter. For any kind of authority letter if it is notarized then it means that it is a valid authorization and no one can deny your letter. In the notarized authorization, the notary stamp is stated at the end of the letter.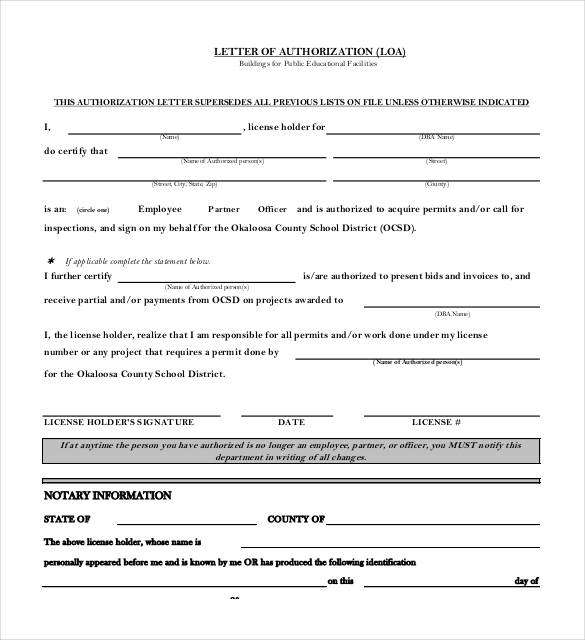 So, it is all about the Letter of Authorization. Hope this article clarifies all your queries and doubts regarding this letter I have provided you the whole information regarding this Letter of authorization still if you think something is missing in this article then do not hesitate and send me your feedback. All kinds of feedback will be appreciated over there. Your suggestions and comments help to improve me for writing the articles.
Thank you