There can be many situations which require us to authorize someone to carry out an action. So here we have provided you with Sample Authorization Letter To Collect Documents in PDF format. This letter can be used by a person to authorize someone, who can collect the documents from the concerned authority for that person.
We could be required to collect some urgent document from an authority even during our absence. It is generally due to unforeseen circumstances where the presence of a person is required at another place, and hence he or she is not able to be present physically to collect the document. Thus in such situations giving an authority letter is a feasible option since your documents will be safely collected by a trusted authority.

This is the scenario when we have to approach the documents collection authorization letter, as there is no other way of getting this purpose served. This document has legal validity and is accepted at almost all the public offices, where the public documents are issued. 

The purpose for writing this article is to provide you the knowledge about letter of authorization to collect documents so that you can make yourself aware with it and use it at the time when you get stuck into it. Here you can find various kinds of letter of authorization such as Letter of authorization to Collect Marksheet From College.
Authorization Letter To Collect Documents Sample
If you are too busy that you can't spare some time to pick up your document from any public office, or you might be out of the region as well to be unable to present there. In such a scenario, you can authorize your relative or friend on your behalf, who can pick up the concerned documents for you.
In this process, you would be required to issue them to the concerned authority from where the documents have to be picked up. This letter must be clearly mentioning the name of the other person, who has been authorized by you so that the authority can issue your document to that person. 

Here you can find sample letter of authorization to collect documents provided in the printable format and then use to write this letter easily. The template is written in a professional format so you can get an insight on how to write letter of authorization to collect documents.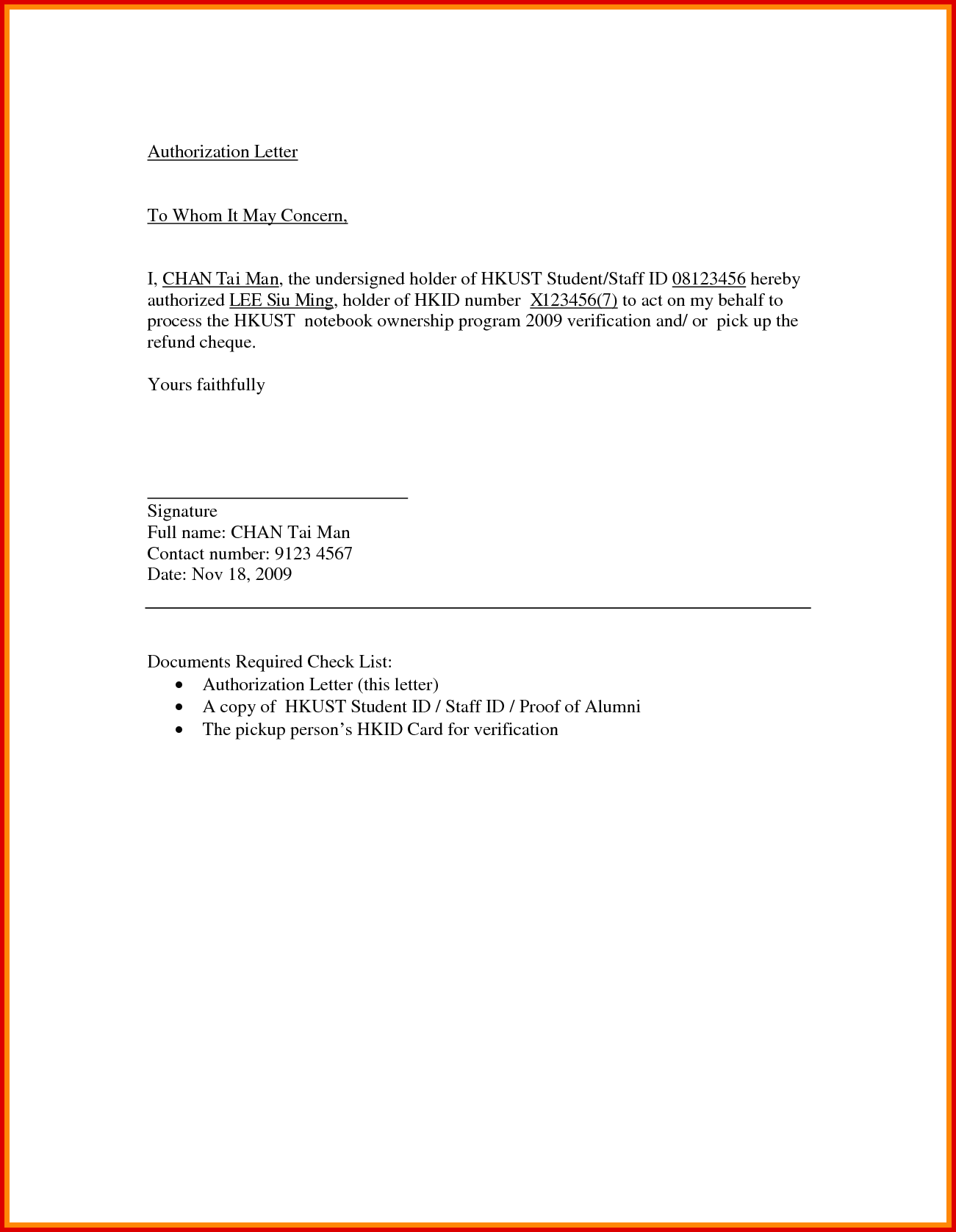 Sample Authorization Letter to Pick up Documents
Yes, you can authorize any third person to collect documents on your behalf when you are unable to get it on your own. A letter of authorization to collect documents from bank can be used to give access to any third party to your bank account for a particular transaction or for a period of time. All the public offices practice receiving the authorization letter from the general public on the basis of which they can issue any document to some other authorized person on behalf of the genuinely concerned person. 
Sample Authorization Letter to Collect Documents From Bank
This letter of authorization could be a very helpful source when someone gets into the compulsive situation, and this is why this letter is being at a very massive scale now.
So if you are required to authorize any person to temporarily claim the possession of your documents for you but are confused to addressing this letter in the correct manner, then you can have a look over the sample of this letter here.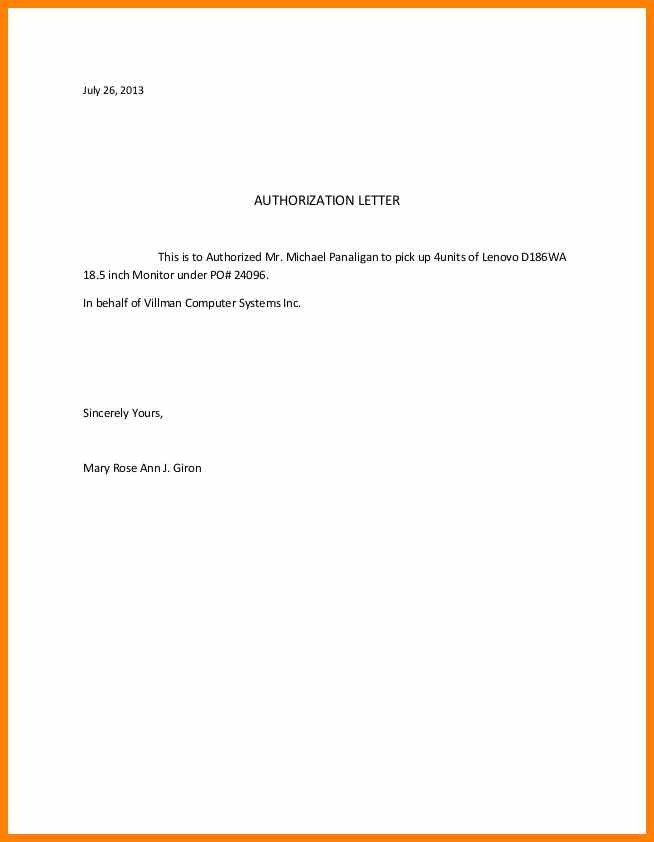 Authorization Letter to Get Documents on my Behalf
If you are living somewhere far from your college or you are unable to visit the college to take your mark sheet due to any other reason, then you can count on to the letter of authorization to collect documents on behalf. You can get your mark sheet with the help of this authorization letter, no matter how much far you might be living from your college.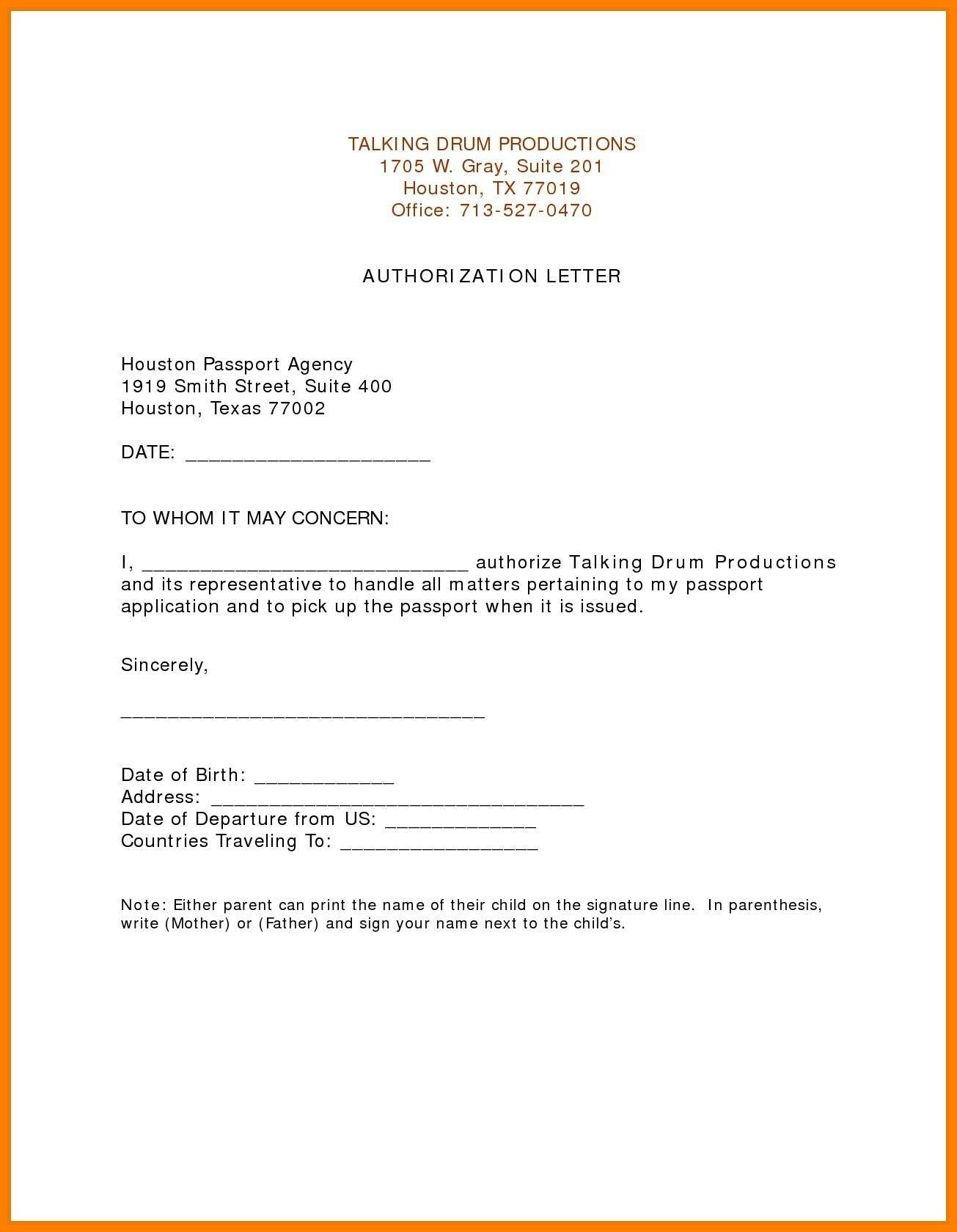 All you need to do is just download the template we have provided here and make the required changes as you like. This will enable you to authorize a trustworthy person, who can collect the marksheet safely on your behalf. Once the authorization is completed, then the mark sheet can be acquired by the other person. We have also added the template of this letter here for your easy reference.