The main purpose of writing an authorization letter is to grant another person permission to carry out any activity on their behalf. So here are some Authorization Letter Examples given for various purposes. For instance, there may be an important meeting where you have to be present to finalize some decisions but you can't be there due to unavoidable circumstances.

For such circumstances, the authorization letter is what will rescue you as using this letter you can authorise the other person, who can be present at the meeting on your behalf and take the important decisions. This is why authorization letters can be used at almost all the spheres of life in the full proof legal manner. So if you are looking for some examples of authorization letters you can find them right here.
Example of Authorization Letter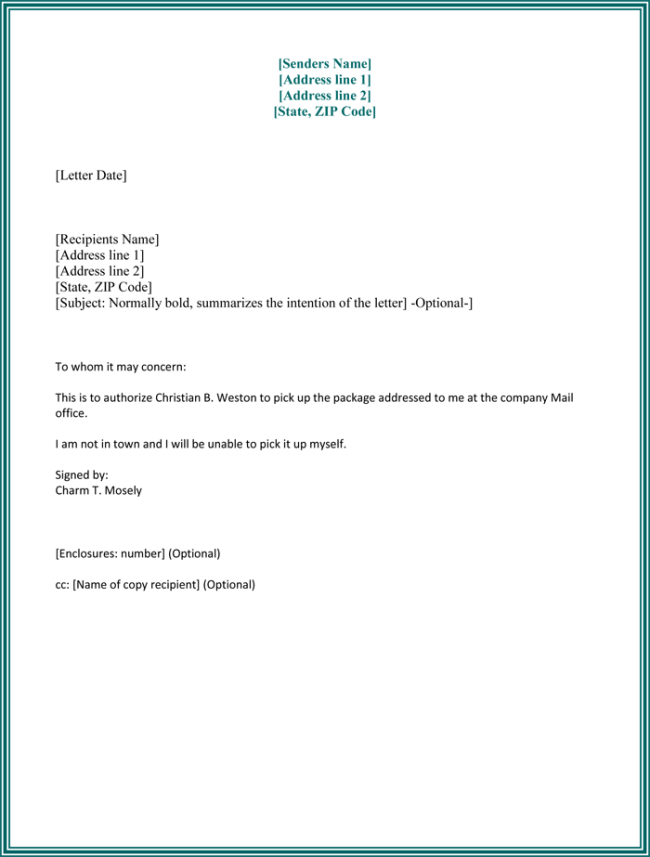 Authorization Letter for Personal Representative Example
If you have a busy lifestyle and stuck with some important tasks, then you can request some other person to represent you for conducting some activity. Then the authorized person would be legally bound to execute all your personal tasks as has been authorised by you.

For example if you have to collect the Visa or Passport from the embassy then you can authorize another person instead to submit, process or collect the documents for you. 

The authorization must be in the clear words addressing the authority that you have authorised the person XYZ on your behalf.

The authorised person would be entitled to pick up or collect the documents on your behalf.

While closing the letter, end it with your signature and don't forget to thank the person for their help.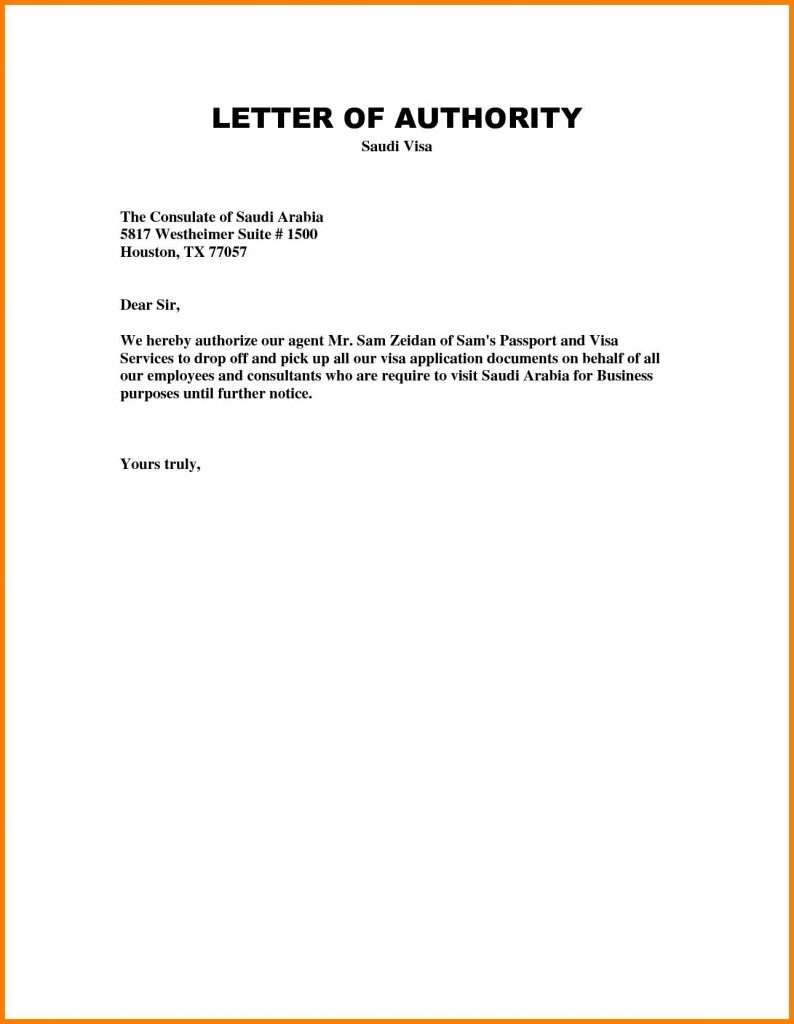 Example of Authorization Letter for NSO
The purpose of writing the letter fo authorization is to grant temporary authority to another person to make a series of transactions in their interest. It is useful to be used when you are not present at your Bank location, and you want the withdrawal of certain amount from your account on the authority of another person.
Once the authorization is completed by the account holder then the other person can make the transactions from the bank on the account of other person.

Example of Authorization Letter for Claiming
Claim may be something which can be made in the context of any property or rights, and it is made only by the concerned person. The good news is that you can authorise the other person even to make the claim on your behalf.
For example if there is any disputed property on which the court case is being conducted and you have made your claim in that property. For such cases if you can't be present at the court case to make your claim, then you may authroise the other person who can make the claim on your behalf. 

The sample template of this claim authorization letter can be checked below in this section of the article.